As with most local preschools, The Berry Patch preschool and long daycare centre programs operate during school terms. Schooldays and day care hours fall within a 7AM-6PM schedule. We treat holidays as special occasions and celebrate them by holding 'colour' days and 'dress-up days'. Parents will be given notice of these events in advance.

Preschool Centre Wetherill Park Assessment
Each child will have developmental summaries their show their progress. These are completed by their teacher several times over the year. A transition to school statement is completed for the children who are leaving for big school.
Families receive a USB at the end of each year for each child in attendance containing observations, developmental summaries and photos.
Proper sit-down interviews are held in either July or August for children aged 2-5 years. This is the best time for parents and teachers to discuss students' progress. However, parents are welcome to speak to our Wetherill Park preschool teachers at any time.
Shaping your Kids Ready for School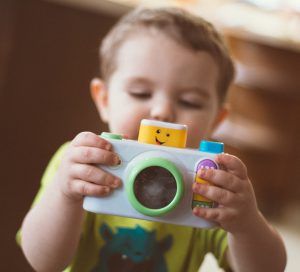 Watch your kids grow in confidence as they experience different ways of learning at The Berry Patch Preschool Centre Wetherill Park. We do this by incorporating meaningful, challenging and stimulating experiences to extend children's current knowledge and meet their needs. This gives them the best start in their early years' education.
See: Preschool Waiting List Procedure
In addition, children are encouraged to participate in arts and crafts and activities such as name writing and patterning using threading and peg boards. School readiness is also achieved by the use of computers, which older children are free to use. The Wetherill Park preschool centre also holds cooking lessons and science experiments.
The Berry Patch takes pride in catering to the specific needs of different families. As a top Wetherill Park preschool centre, we conduct pre K and kindy classes to kids age 5 and below. We present programs that support children's developmental needs. Enrol your child at our preschool centre today!